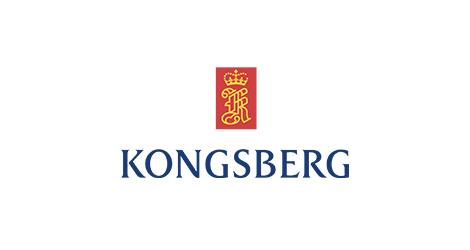 Service & Support Engineer
Kongsberg Maritime
Søknadsfrist: 12.04.2023
Tiltredelse: Etter avtale
Varighet: Fast
We are now looking for Service & Support Engineer to support our Subsea & Special Purpose products. In this role, youre going to work both in-house and out in the field to support our customers. Working in-house, you will provide both our customers and your colleagues with technical support. Out in the field you will carry out service assignments, commissionings and upgrades as a part of our global engineer team. With your high customer awareness and strong ability to translate customer needs, you will be an important contributor to our projects in changing and exciting environments.
Our Global Customer Support division is responsible for Kongsberg Maritimes services, upgrades and support in the aftermarket. Our 2300 employees are present in 35 different countries around the world. During the operational lifetime of more than 30.000 installations, we ensure cost-efficient delivery of services, upgrades and spare parts in order to secure availability and predictability to our customers.
Key accountabilities
Working in-house:
Technical support for vessels operating with our Deck Machinery products in the Subsea & Special Purpose product range
Remote support to our customers
Support our Field Service Engineers and our Spares Parts Coordinators
Working in field:
Field service execution worldwide.
Service, upgrades and commissionings on the sailing fleet
Qualifications and experience
Good knowledge of Subsea & Special Purpose equipment and maritime operations
Relevant technical education and experience within automation and/or electro
Product knowledge within Subsea & Special Purpose products is an advantage
Practical experience from service is an advantage
Fluent in English and Norwegian, verbally and in writing
This employment may require security clearance by the Norwegian National Security Authority. For more information visit www.nsm.no.
You are able to
act on own initiative, make things happen and accept responsibility for the results
use a methodical and systematic approach, plan, and define clear priorities
adhere to company rules and procedures and execute plans with commitment and determination
analyse complex issues and problems and come up with rational judgments
communicate in a clear, precise and structured way
co-operate well with others, share knowledge, experience, information and support others in the pursuit of team goals
What we can offer you
With us, you will be offered a competitive salary and benefit packages with good development opportunities in an international environment. We have flexible work hours and holiday arrangements in addition to a good pension and insurance scheme. We offer an inspiring and safe work-environment and the possibility to work with sustainable and exciting solutions for the future.
Work location
Ålesund,
Point of contact
Kjetil Ekroll, Technical Support Manager, +47 934 32 805
At Kongsberg, we believe in tackling challenging problems and delivering extreme performance for extreme conditions. We do that through excellent products and services developed for delivering the greatest benefits to our customers.
WORLD CLASS through people, technology and dedication
Om arbeidsgiveren
Kongsberg Maritime is an international company with job opportunities worldwide. The company is a market leader in systems for positioning, surveying, navigation and automation. Important markets include countries with significant offshore and shipyard industries. We are determined to provide our customers with innovative and reliable marine electronics that ensure optimal operation at sea.